team
Greetings from the ZypPages team.
Launch Management Team
Raymond Kasbarian - Co-Founder & CEO

A senior executive and entrepreneur in the global IT marketplace with experience in all facets of application software development and deployment. An early software entrepreneur, he developed many software applications and companies in engineering, management and technology. He was founder/CEO of IMT Multilingual systems. He served in Paris as the CEO of European Operations for the U.S. public ERP software firm. Previous several pre-IPO marketing and sales positions. He has a BSEE in electronics and communications. ray@zypline.com
Tom O'Malley - Director of Corporate Sales Strategy

Tom has over 20 years in technology-transformation, operational leadership and strategic advisory experience. At Oracle he was Insight Program Director for Big Data, Cloud and also Director Strategy in APAC region. As Director of Service Provider Division at AVAYA, implemented the financial model for all hosted applications, SaaS, etc for IP Telephony, in APAC and responsible for rapid growth exceeding 75% year over year in recognized revenue. He was also Regional Director of Applications Sales for Central region of the US; contributed over $100M in annual revenues. He also worked with leadership of over 20 existing Avaya business partners to promote the values of reselling carrier services and consulting them on business process and sales trainings. Tom has an MBA from The University of Chicago - Booth School of Business
Frank Mead - Director of Operations

A creative leader, who has turned around business units in Fortune 250 companies, consulted many start-ups and has created dominant, sustainable sales strategies across a variety of industries. He was Worldwide Apple Product Launch Manager and directed over $1 Billion in business. He led the successful launch of hundreds of products including historic and record breaking launches of the aluminum Mac tower, the aluminum laptop series, multiple iPod generations as well as iTunes for Windows and OS X Tiger operating system. frank@zypline.com
Christopher Waldo - Director of Business Development

A seasoned sales executive with repeated success leading sales and aligning marketing and business development in start-up and rapid growth environments. Chris has over twenty years sales management experience with twelve on the executive staff. He has a proven evangelical sales track record in new product/services in new markets. Chris was VP Sales & Marketing, at SellPoint, Inc. and generated 200% increase in new sales with companies such as Olympus, Intel, Kimberly Clark, and Nikon. He strengthened e-tail relationships with Wal-Mart, OfficeMax, Staples, Office Depot, and Costco. He was also VP/GM, at MetroPCS, San Francisco and achieved subscriber growth resulting in 10% market share. Prior experience includes Sr. Director Worldwide Sales at Autodesk and Director of National Accounts, Sprint PCS where he propelled subscription revenue from zero to $85M in highly competitive market and at Cellular One, achieved 70% market share and 40% annual growth. Prior tenure includes IBM sales where he was 100% club achiever. He has a BSBA in Economics from the University of Missouri. christopher@zypline.com
Gregory Kasbarian - Co-Founder & Director of Development

A serial Silicon Valley startup engineer; Greg has more than 6 years experience with the different aspects of web development and engineering, including both front and back end development. He is also a senior software engineer for Crunchyroll, a leader in streaming Japanese anime with 500+ million minutes viewed every month. He has a BS Computer Engineering – Cum Laude from Northeastern University in Boston.greg@zypline.com
Partners & Support
Database Support

Estuate Services - Sunnyvale CA
Estuate is a global information technology (IT) services company based in the heart of Silicon Valley. Estuate has decades of deep software product experience at Oracle, particularly in Oracle-based applications development, integration and modernization, and unmatched Oracle and IBM product knowledge.
Corporate Attorneys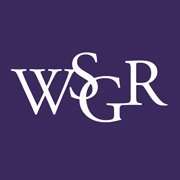 Wilson Sonsini Goodrich & Rosati - Palo Alto, CA
Intellectual Property Attorneys

Sheppard Mullin Richter & Hampton – Palo Alto, CA
Board of Advisors
Steve Baker - President Baker Financial Services

Steve is currently an Executive in Residence with the startup incubator, Plug and Play Tech Center. He was most recently Vice President & CFO of FrontRange Solutions and has over 25 years of operations focused financial experience in software, hardware, telecommunications and SaaS companies. He has raised $200M in 4 equity transactions and 2 debt transactions and been involved in 8 M&A transactions valued at over $14B. He has built and lead organizations through rapid growth and significant changes and has selected and implemented numerous finance and operational systems. His past experience includes VP, Revenue Operations with PeopleSoft, EVP & CFO with Roamware, President & COO with Geoworks, VP & CFO with Geoworks, VP & Division Controller with Octel Communications, CFO, Software Systems Group with Telcordia Technologies, Controller, Eastern Region with Novell, CFO with Unix System Laboratories and numerous financial positions with AT&T. He is on the Board of the Valley Children's Museum. He has also served on the Boards at Geoworks and the Affinity Credit Union. Steve received his B.A. in Molecular Biology from the University of Pennsylvania and an M.B.A. in Finance & Accounting from Columbia University
Marc Hebert - COO of Estuate

Prior to Estuate was CMO for Virtusa Corporation, a publicly-traded IT services firm. Mr. Hebert was Vice President for Business Development at Oracle, where he held several groundbreaking positions including CIO, Worldwide Alliances Technical Services and Applications Integration and Head of Business Development. He spent eleven years with Arthur Andersen & Co. managing large systems implementation projects for health care providers. Marc is a recognized expert on offshore outsourcing. He has appeared on CNNs Lou Dobbs Tonight, was interviewed in Investors Business Daily, and has been widely quoted in major media publications, including the Wall Street Journal, Forbes, Fortune, Financial Times, New York Times and Boston Globe about offshore outsourcing. Marc received a Bachelor of Science degree in experimental psychology from Harvard University, and an MBA from Stanford University.
Tim Jellison – CEO Fresh Look Strategies

Tim retired from a 22+ year career with Accenture where he held several roles as managing director in the Communications, Media & Entertainment and Electronics & High Tech operating group, including global software industry sector lead. He now works independently with up and coming software companies and other technology-enabled businesses. He also invests in tech startups and advises entrepreneurs on product/market fit, business models/ customer development and organizational issues. Tim graduated with BS (Highest Honors) and MS degrees in mechanical engineering from UC Davis and an MBA degree from Stanford University. He lives in San Francisco
Jack Maraffi - President, Global Affiliates at Travelsavers

Jack is President, Global Affiliates at Travelsavers an $18 Billion travel marketing company with offices in 10 countries; he is also Editor-in-Chief of the Company publication, The Affluent Traveler. Jack currently Serves as consultant to The Waldorf Astoria and has served on the Advisory Board of Starwood's Hotels. Jack's previous company Kaufman & Maraffi Advertising was Billing 38 million dollars when it was sold. As Vice President for Diners Club supervised marketing Activities for the Company in 153 countries. Prior tenure at Saatchi & Saatchi Advertising. Fordham College, BS; Sorbonne (Paris) MBA. He serves on the Boards of Starwood Hotels, St. John the Divine, the Sweet Spot Group, LLC, Travelsavers and Romar Corp.
Joseph Topjian - Senior Business Advisor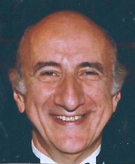 Mr. Topjian has been a business consultant for more than 30 years to blue chip American and European companies operating in American, European and Middle Eastern markets. He has a depth of experience providing professional services to manufacturing, distribution and advertising businesses in the areas of strategic business planning, the re-structuring of unprofitable operations, and the launching of new product enterprises – one of which included the successful introduction of a control brand of consumer products into Middle Eastern markets. He has served as Director of several businesses as well as educational and philanthropic organizations. He is a graduate of Harvard College and the Harvard Business School.
Bill Soby – CEO Silicon Valley Global Shares

Mr. Soby has had over thirty five years business experience of which the first eleven were as a sales and marketing executive in the computer industry and subsequently has been both an entrepreneur and venture development consultant and advisor to early stage companies in Silicon Valley encompassing a broad spectrum of state-of-art technologies. He is presently committed to applying his extensive knowledge of the high technology business start up process to support qualified emerging growth companies access much needed growth capital through his new funding paradigm, Silicon Valley Global Shares, Ltd.